100s of millions of £ in NHS contracts, worth noting for the future!
sentinelblog
Richard Branson's group is one of 10 private health providers that have tax havens as part of their corporate structure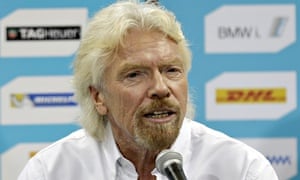 Virgin Care, which has been handed contracts worth hundreds of millions of pounds to run more than 230 NHS and social care services, is one of at least 10 private health firms seeking state-funded contracts whose company structures include tax havens, it can be revealed.
An analysis by Richard Murphy, a chartered accountant at Tax Research UK, has found 13 holding companies, some of them offshore, between Virgin Care and its ultimate parent company, based in the British Virgin Islands.
While not currently recording a profit in the UK after administrative expenses, Virgin Care borrows money solely from a holding company and says it will repay that loan, which will be…
View original post 490 more words