Wow…vaccines are like AIPAC. Unthinking loyalty and support! a CRITICAL thinking free zone.
Looks like another litmus test has been found for the integrity of a prospective candidate.
Random Candidate
"I did not say vaccines caused disorders, just that they were temporally related – I did not allege causation," Paul said in a statement. "I support vaccines, I receive them myself and I had all of my children vaccinated. In fact today, I received the booster shot for the vaccines I got when I went to Guatemala last year."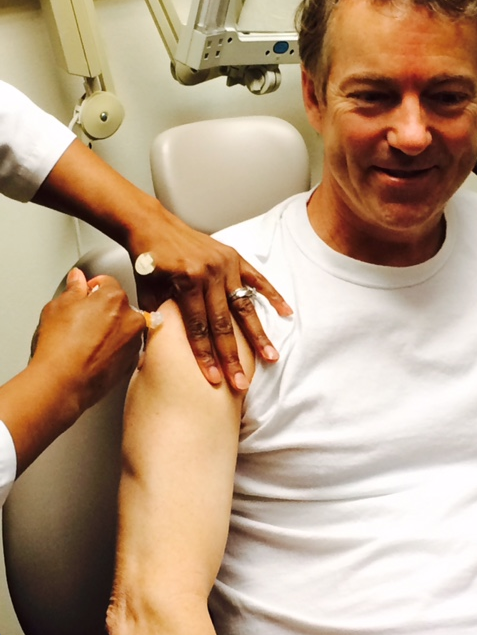 Wienie.
See more at: