Ghana and Nigeria have known Oil reserves. Liberia and other West African nations may share offshore Oil reserves.
2012: What's the 'real' truth?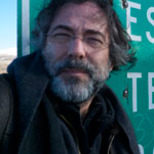 Pepe Escobar is the roving correspondent for Asia Times/Hong Kong, an analyst for RT and TomDispatch, and a frequent contributor to websites and radio shows ranging from the US to East Asia.
Published time: January 16, 2015 12:29
Let's start with oil – and some background. As much as US supply has increased by a couple of million barrels a day, enough oil from Iran, Kirkuk in Iraq, Libya and Syria has gone out of production; and that offsets extra US oil on the market. Essentially, the global economy – at least for the moment – is not searching for more oil because of European…
View original post 1,683 more words